Simplified
Community
Building on the Blockchain for
Musicians
and Fans
We work with musicians, managers and labels to create
decentralized, consumer-friendly web3 experiences
Member Management Dashboard
Manage your audience without middlemen. Import and export your members at any time. Powerful filtering tools to segment your users. Sign on via a secure, custodial crypto wallet. Track token drops, sales, and transfers. Optional subscription via recurring credit card.
Web3
Without
The Complexity
Fast & Easy Publishing Tools
Built on the groundbreaking
Ghost CMS
– used by Apple, NASA, and Mozilla – this powerful publishing app is completely open-source and customizable. Share content on social media and/or email it directly to your fans. Offer premium, members-only content via content gating. Embed a wide range of media using a simple editor, including text callouts, audio and video embeds, Shopify products, and NFTs. Blazingly fast page loads, robust SEO tools, and deep analytics are all at your disposal. Offer native comments inside your site, and employ snippets to save time by re-using content. All this without ever touching code.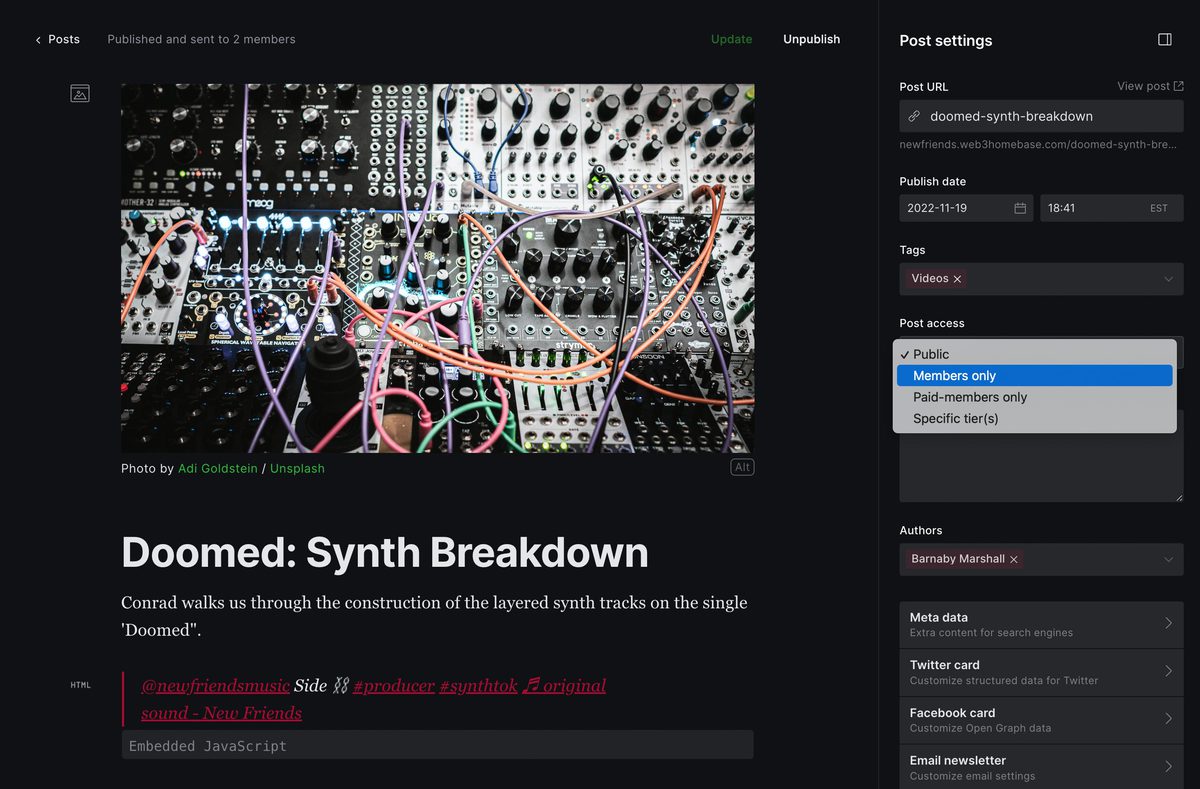 Secure, Wallet-First Identity
We provide an open-source option for Ghost that adds a web3 management layer, built around the free and easy-to-use
Dapper Wallet
. Sign in with an exisiting Google account or an email address and a password, there are no seed phrases or private keys to manage. Security and fraud protection is built in, as is multi-factor authentication – a first for the Ghost platform. A custodial, decentralized solution, everything is stored securely on-chain, including your identity details, your currency balances and your digital property. Establish a strong social and an economic relationship with your audience using this best-of-breed digital wallet.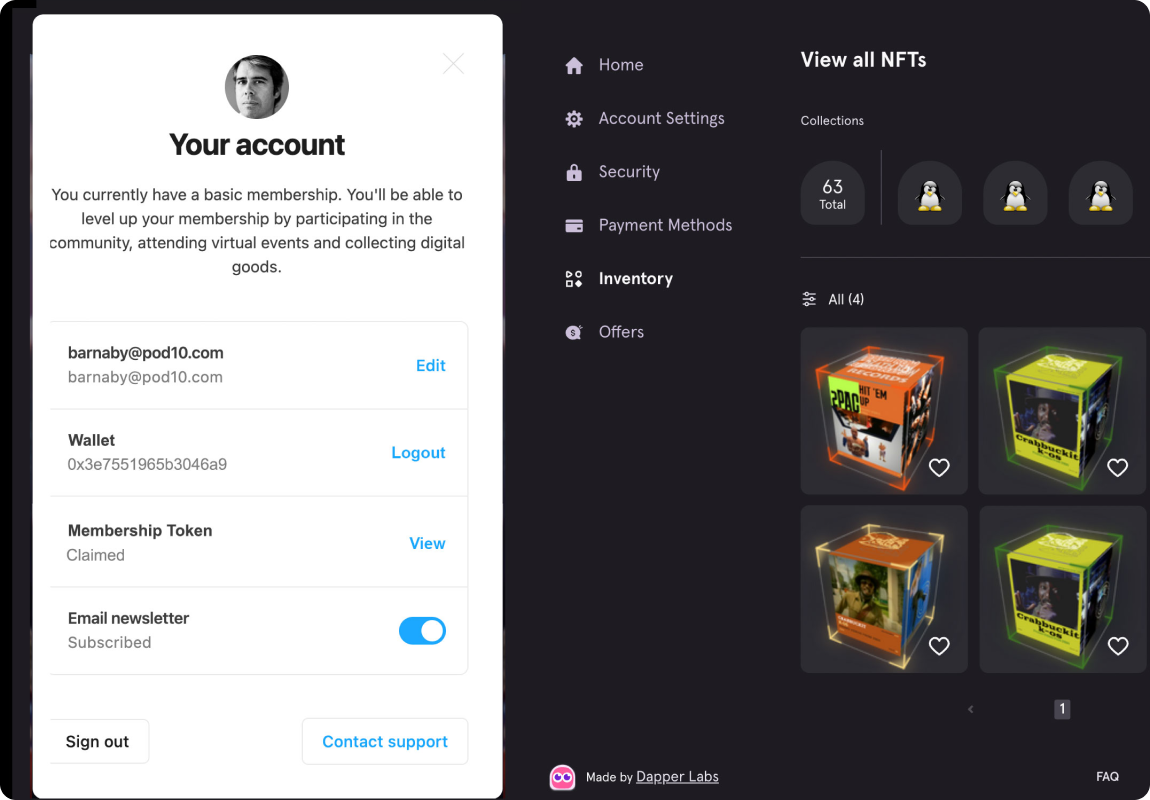 Super
serve
Your Super
fans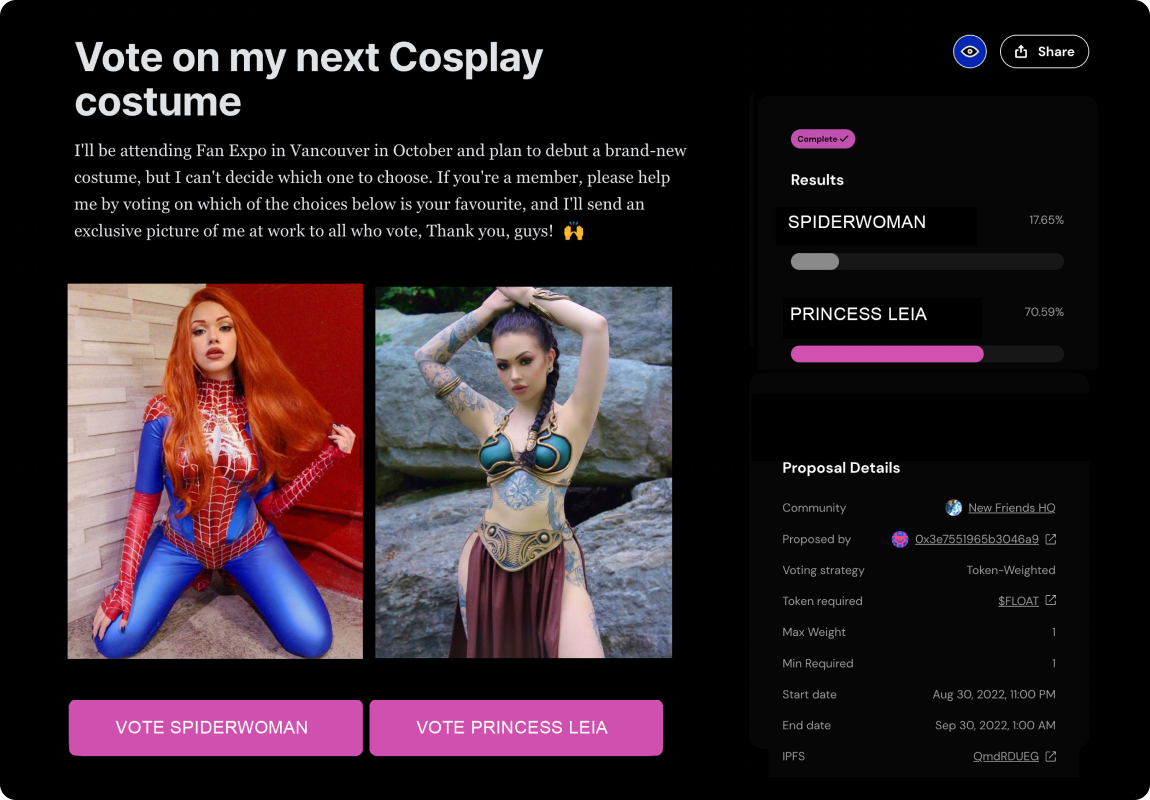 Social Media Under Your Control
Reorient your social media strategy and save precious management time. Create richer, deeper content that is reserved for members and tease it out to your socials to drive signups. Embed your best performing social media posts on your own site for easy access and to grow follower counts cross-platform. Allow your most passionate fans to peek behind the curtain and participate in the creative process –all activitiy can be tracked, measured, verified and rewarded. Work alongside your audience to grow the value of your network for your mutual benefit, and limit the ability of tech monopolies to profit by surveilling and selling your personal data.
Sustainably Built for the Mainstream
Grow your community on the greenest, fastest and most scalable blockchain technology available, designed to meet the demands of everyday consumers and trusted by some of the biggest brands on the planet. Plug into the vibrant
Flow
ecosystem and take advantage of an ever-growing set of free, ready-to-use smart contracts that require no knowledge of code. Avoid the headaches that come up on other chains, like high gas fees and complex user flows, and let your audience enjoy all the benefits of web3 while the technology recedes into the background where it belongs.
Catalog & NFT Inventory Dashboard
Mint and manage advanced media NFTs. Set prices, quantities, and edition sets. Customize digital assets using in-browser tools. Set rarity traits and special geometric effects Easily integrate rights holder & royalty data. Deploy to IPFS for decentralized, resilient access.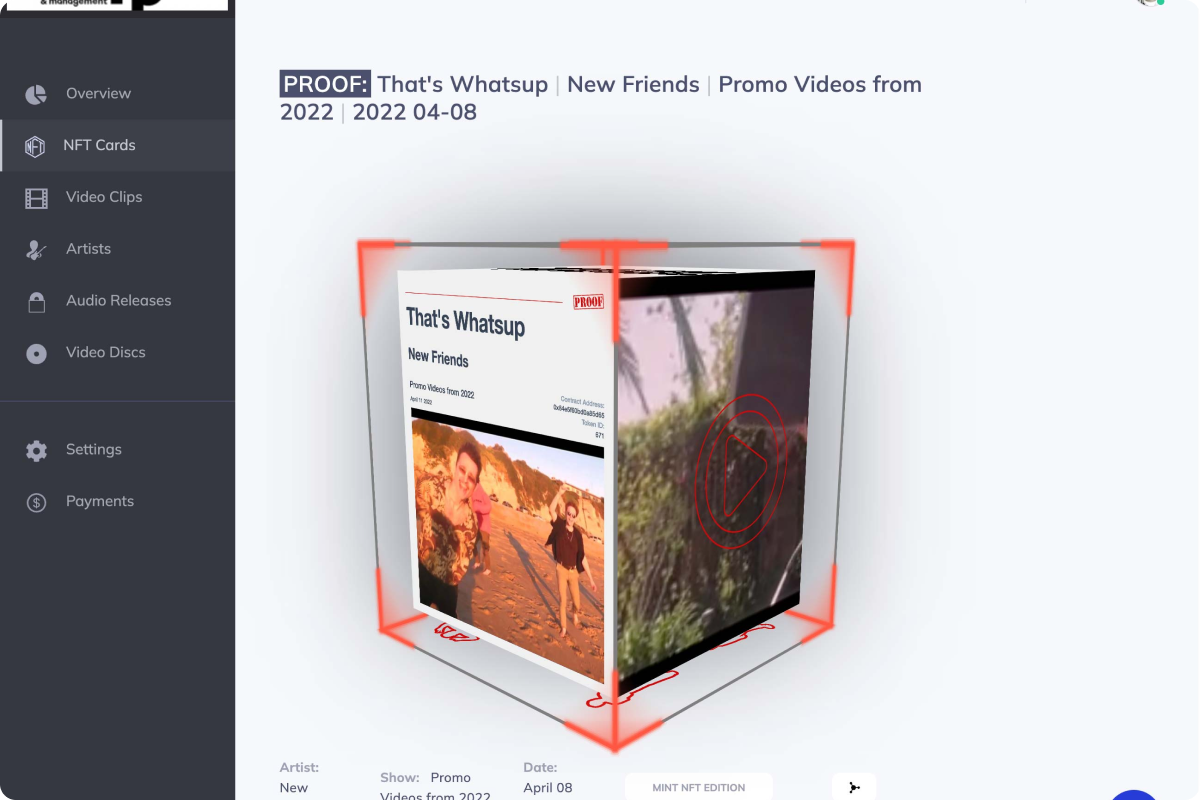 Creator
Homebase
Highlights
Unlike other blockchains, there are no gas fees on FLOW, from Dapper Labs.
Our tools shield you from the complexities of code, you just point and click.
Minting an NFT on Flow uses less carbon than making an Instagram post.
With no private keys or seed phrases to manage you'll never lose access to your wallet.
Transaction processing on Flow is significantly faster than other blockchains.